San Francisco Sustainable Fashion Week International
At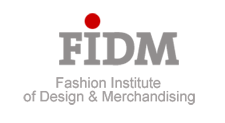 55 Stockton Street, San Francisco at Union Square
By security rules, ALL attendants MUST register in Advance and be on the pre-registered list.       
No Exceptions

Sponsored by

Sustainable Fashion Definition
Fashion has quite a powerful role to play in sustainability. Fashion as a process is expressed and worn by people, and as a material object, has a direct link to the environment. It is embedded in daily life. Thus, fashion is ripe for sustainable action on all fronts. Ideally, sustainability within fashion refers to the development and use of a process through which there is no harm done to people or the planet, and that process once put into action can enhance the well being of the people who interact with it and the environment it is developed and used within. – Constance Ulasewicz, SFSU
Please join us for two interactive panel discussions throughout the day with time to meet and network throughout the day.
Both sessions offer an explanation of why there is a need for change in the development of textiles and fashion products and existing business alternatives. Educators and industry professionals will share with you their knowledge and experience regarding why Sustainable Fashion is the future of the Fashion Industry and how they are participating in the process.
Friday, September 26 – Educational Symposiums
Fashion Institute of Design & Merchandising FIDM
55 Stockton St, 5th Floor, SF
Why, What and How of Sustainable Fashion
Sponsored by:
9:00 AM

Registration

$10 General Admission
Students Free with School ID
Continental Breakfast Provided

9:30 AM
1.5 hours Session

We Welcome the Speakers

Gail Baugh has extensive senior management experience in the apparel & textiles industries, particularly in global product sourcing. An educator and author of Fashion Designer's Textile Directory: A Guide to Fabrics' Properties, Characteristics, and Garment-Design, Gail is also a founding member and president of PeopleWearSF.

Jeffrey Betcher is a community organizer and writer who emerged from the national violence prevention arena to develop place- and people-based approaches to strength-based, sustainable change. He is the co-founder and C Yam O of Yam Street, a line of Pajamas, or Yammies for local living, made in San Francisco.

Elizabeth Brunner is the founder of Piece x Piece (Piece by Piece), a sustainable fashion label founded in 2008 based on the idea that existing materials are a precious resource with untapped potential. Piece x Piece uses fabric samples as both the inspiration and the material for carefully composed one-of-a-kind garments.

Angela Chou is a social entrepreneur and professional filmmaker, who has been pursuing a life-long dream to make a difference. Her interests and passions have culminated in her startup, Utterly, a sustainable children's fashion company of which she is the C.E.O. and Founder. Her line is a collection of stylish and whimsical children's clothing created in the spirit of doing a favor to our planet.

Connie Ulasewicz is an author, consultant, professor and industry professional, who engages with colleagues & students at San Francisco State University on issues related to the interconnections of the people, processes and environmental challenges that together can contribute to responsible manufacturing and consumption of apparel. A founding and current board member of PeopleWearSF, a Bay Area organization fostering cohesion and resource sharing, she is a supporter of the industry and the academy working together to converse, inspire and motivate change.
 
IMPORTANT:  By you registering to this event, you agree and release all rights of video or sound to iGreen Media Group and San Francisco Sustainable Fashion Week and associates from all footage and photos being recorded. 

EVENTS: 
Get your tickets to the Symposium here: www.SymposiumSFSFWI.Eventbrite.com
Visit our website:  www.SFSFWI.org